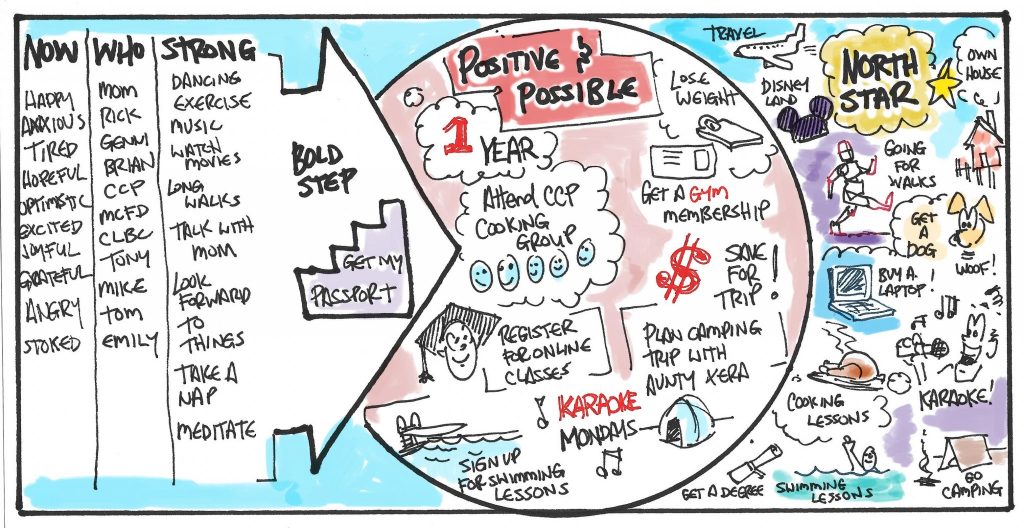 The foundation for a successful life is a strong plan.
New Horizons offers guided sessions for people or groups interested in brainstorming about their future plans and goals. This process is called a PATH (Planning Alternative Tomorrows with Hope*).
A PATH is a powerful, person-centred planning tool. It is a creative and useful process to make an action plan for the future.
If you are an individual, business, or group working together for a common purpose, a PATH is an opportunity to carefully consider your values, wishes, and ideas in order to set achievable goals.
This dynamic life coaching tool combines graphic illustration with guided coaching.
Please contact us for rates and availability for PATH services
*PATH was developed by Jack Pearpoint, John O'Brien and Marsha Forest (1991). Our PATH Facilitators give thanks for training received by Spectrum Society for Community Living, Vancouver.